Who We Are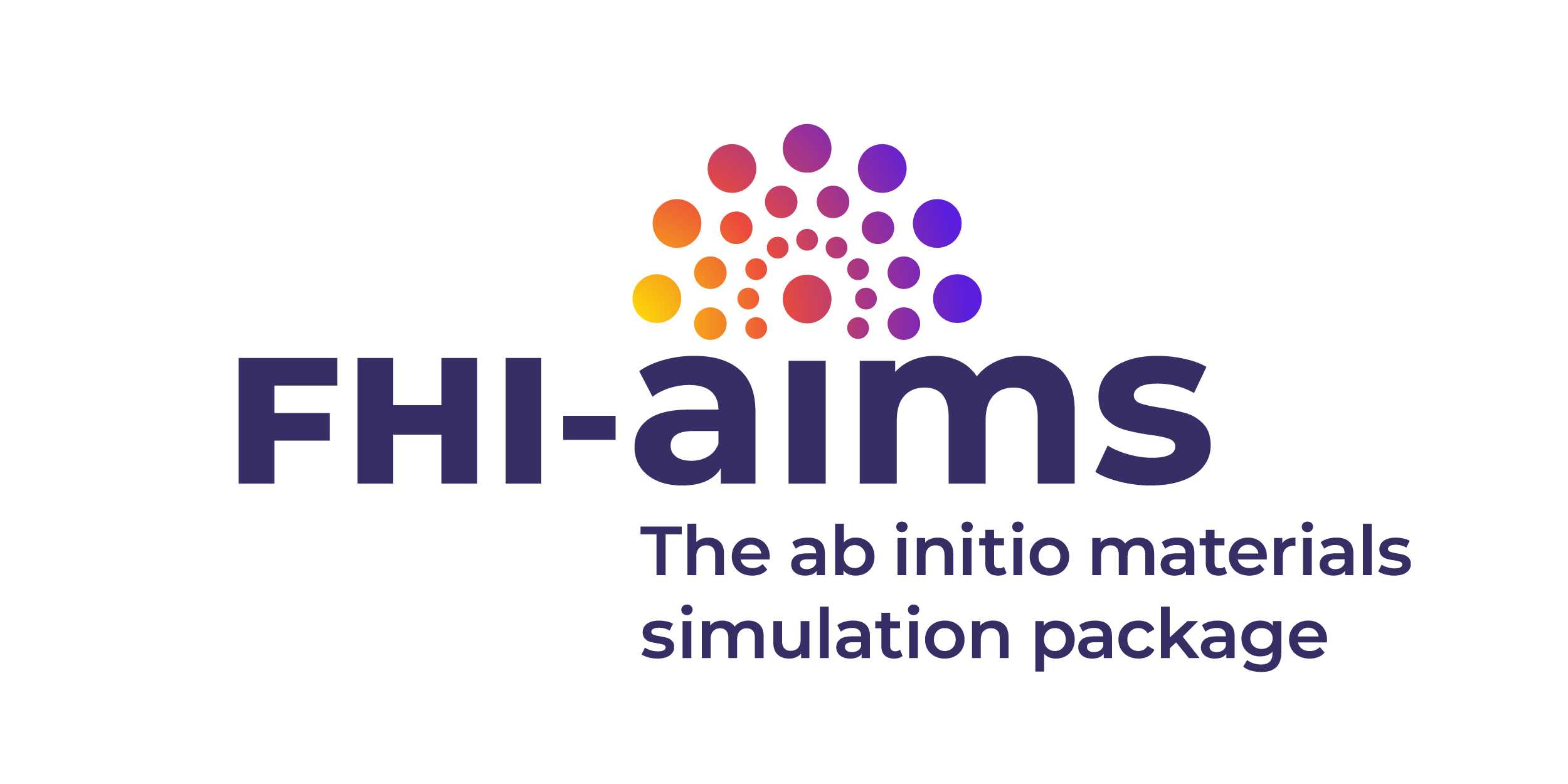 FHI-aims is the product of a very large community, without whom this code would not exist.
To everyone whose hard work made what FHI-aims is today: THANK YOU!
Alaa Akkoush, Heiko Appel, Victor Atalla, Kurt Baarmann, Carsten Baldauf, Alexej Bagrets, Jörg Behler, Daniel Berger, Josh Berryman, Sheng Bi, Benedikt Biedermann, Bjoern Bieniek, Volker Blum, Saeed Bohloul, Tiago Botari, Connor Box, Danilo Brambila, Daniel Bultrini, Christian Carbogno, Fabio Caruso, Marco Casadei, Michele Ceriotti, Wael Chibani, Sucismita Chutia, Fabio Della Sala, Maria Dragoumi, Andreas Dolfen, Marc Dvorak, Simon Erker, Ferdinand Evers, Eduardo Fabiano, Matt Farrow, Nicola Ferri, Karen Fidanyan, Jakob Filser, Lukas Gallandi, Ralf Gehrke, Luca Ghiringhelli, Mark Glass, Vivekanand Gobre, Dorothea Golze, Matthias Gramzow, Patrick Guetlein, Stefan Gutzeit, Volker Haigis, Felix Hanke, Paula Havu, Ville Havu, Joscha Hekele, Olle Hellman, Jan Hermann, Oliver Hofmann, Johannes Hoja, Xiaojuan Hu, William Huhn, Lukas Hörmann, Arvid Ihrig, Timo Jacob, Adam Jackson, Svenja Janke, Ran Jia, Rainer Johanni, Werner Jürgens, Matthias Kahk, Yosuke Kanai, Levi Keller, Matthias Kick, Woo Youn Kim, Jan Kloppenburg, Alexander Knoll, Florian Knoop, Franz Knuth, Simone Koecher, Gabrielle Koknat, Sebastian Kokott, Raul Laasner, Lucas Lang, Bjoern Lange, Marvin Lechner, Maja-Olivia Lenz, Sergey Levchenko, Alan Lewis, Jiachen Li, Xinzheng Li, Kailai Lin, Xinyi Lin, Konstantin Lion, Yair Litman, Chi Liu, Andrew Logsdail, Andreas Marek, Thomas Markovich, Reinhard Maurer, Florian Merz, Joerg Meyer, Wenhui Mi, Evgeny Moerman, Christoph Muschielok, Mohammad Nakhaee, Lydia Nemec, Norbert Nemec, Kane O'Donnell, Harald Oberhofer, Berk Onat, Eszter Pos, Thomas Purcell, Nathaniel Raimbault, Karsten Rasim, Xinguo Ren, Karsten Reuter, Norina Richter, Stefan Ringe, Patrick Rinke, Herzain Rivera, Matti Ropo, Mariana Rossi, Tuomas Rossi, Adrienn Ruzsinszky, Nikita Rybin, Georg Michelitsch, Andrea Sanfilippo, Matthias Scheffler, Markus Schneider, Christoph Schober, Franziska Schubert, Honghui Shang, Tonghao Shen, Markus Sinstein, Justin Clifford Smith, Ari-Pekka Soikkeli, Ruyi Song, Aloysius Soon, Muhammad Tahir, Alexandre Tkatchenko, Thomas Theis, Alvaro Vazquez Mayagoitia, Suzy Wallace, Tianlin Wang, Yanyong Wang, Jürgen Wieferink, Scott Woodley, Jianhang Xu,Yong Xu,Yi Yao, Mina Yoon,Ted Yu, Victor Yu, Zhenkun Yuan, Marios Zacharias, Guo-Xu Zhang, Igor Ying Zhang, Wenxing Zhang, Rundong Zhao, Ruiyi Zhou, Yuanyuan Zhou, Tong Zhu
The list given above is a partial list of those who have contributed since the code was founded in 2004. Despite the many names, even this list is almost certainly not complete. If you feel that we missed your name (we might have), please contact us at aims-coordinators@fhi-berlin.mpg.de. We will do our best to correct the oversight.
The FHI-aims coordinators are:
Volker Blum
Sebastian Kokott
Mariana Rossi
Matthias Scheffler
The FHI-aims advisory board is composed of:
Christian Carbogno
Ville Havu
Oliver Hofmann
William Huhn
Noa Marom
Marcus Neumann
Harald Oberhofer
Xinguo Ren
Karsten Reuter
Patrick Rinke
Alexandre Tkatchenko